Inner Wolf Raw Pendant Necklaces: Blue Calcite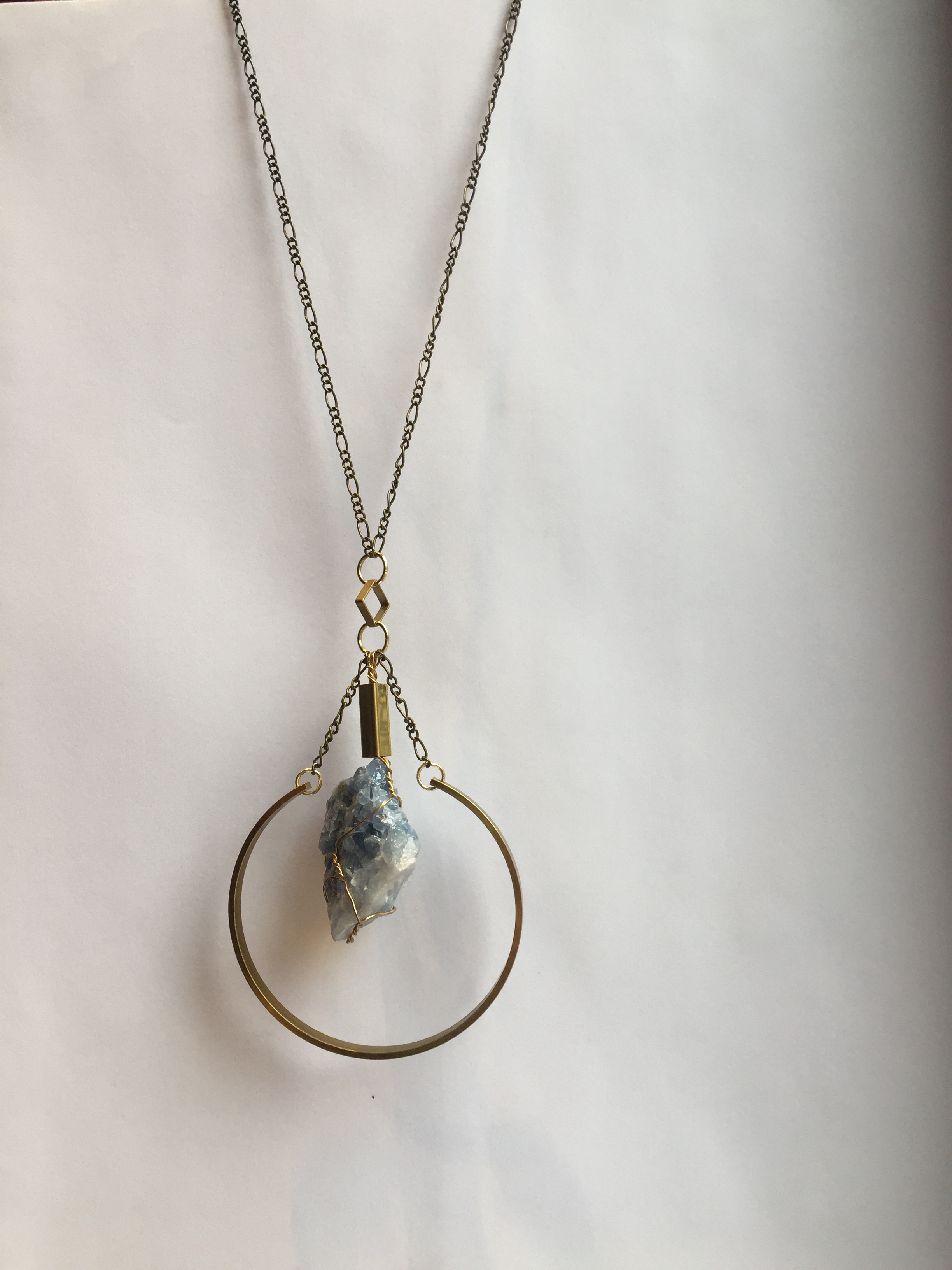 Inner Wolf Raw Pendant Necklaces: Blue Calcite
Designed and fabricated by First Nations Cree artist Ashya Elizabeth. Sourced stones from the Earth, naturally-shed animal products and materials given by traditional Elders.
Blue Calcite is a calming and soothing stone for frayed nerves and those in need of rest. IT amplifies energy in communication and thought, enhances decision making and will make paths to happiness more clear.
Hangs 12" long. Plated and raw brass chain and hardware.
*NB Due to the unique nature of the materials and stones, each pendant is hand made and may vary slightly from the picture shown.
May be custom ordered. Please allow 2-3 weeks for delivery.