Sterling Raven Ring with Pearl - Size 13 - Noisecat (His and Hers)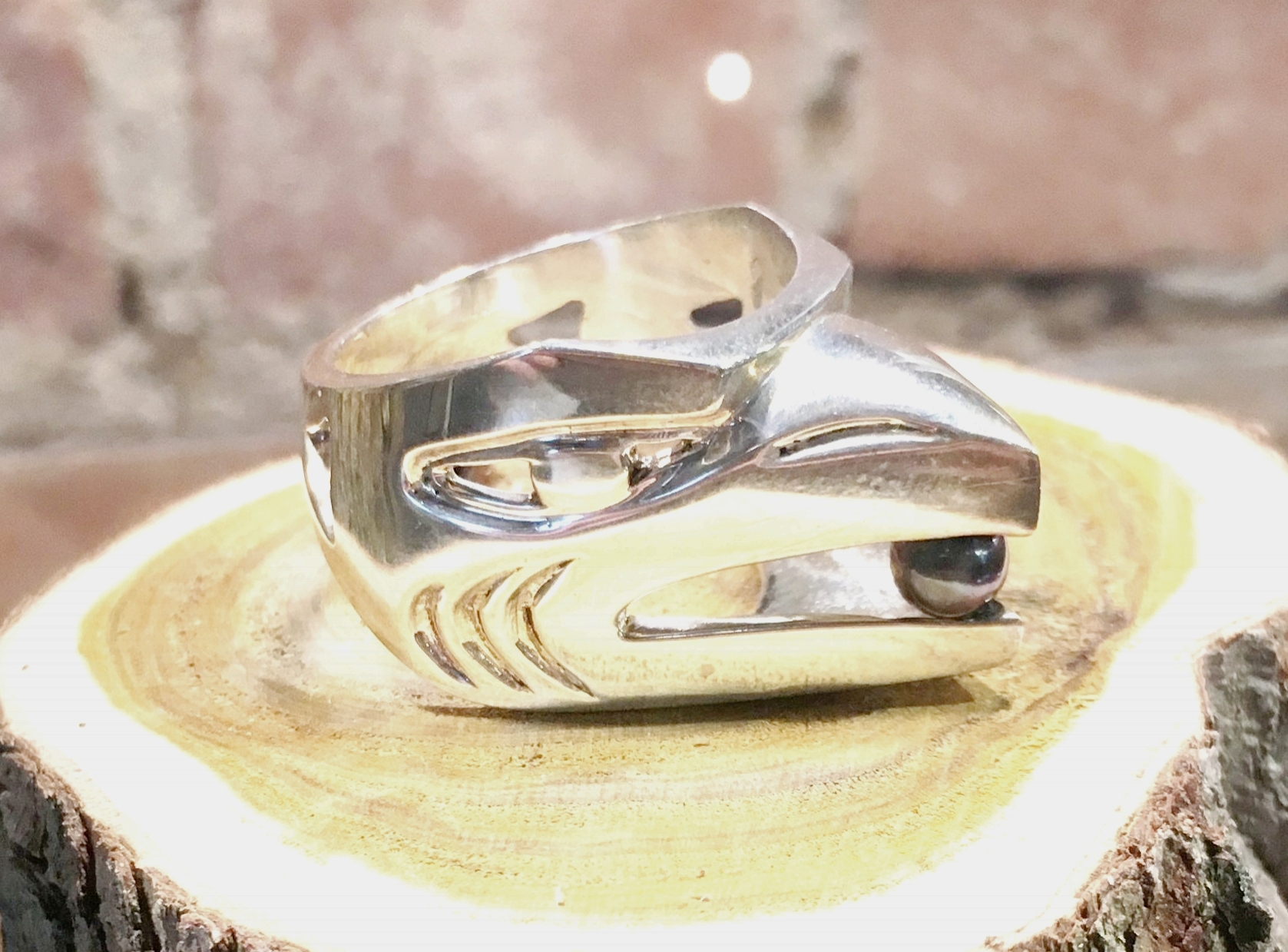 Sterling Raven Ring with Pearl - Size 13 - Noisecat (His and Hers)
Ed's work is inspired by the stories that comprise his life—the people, tricksters, tragedies and triumphs of the Indigenous experience. He works in many media, including wood, bronze, silver, gold, glass, print and more. His work is intimate, intricate and vivid, and he take immense pride in his craft.
These Sterling rings are from the Salishan Clan of lost wax castings and express unique, contemporary, one of a kind styles.
Available for custom order, please contact designer.
Please allow 8-10 weeks for custom orders.
sold out