Wild Coyote Hat with Flaps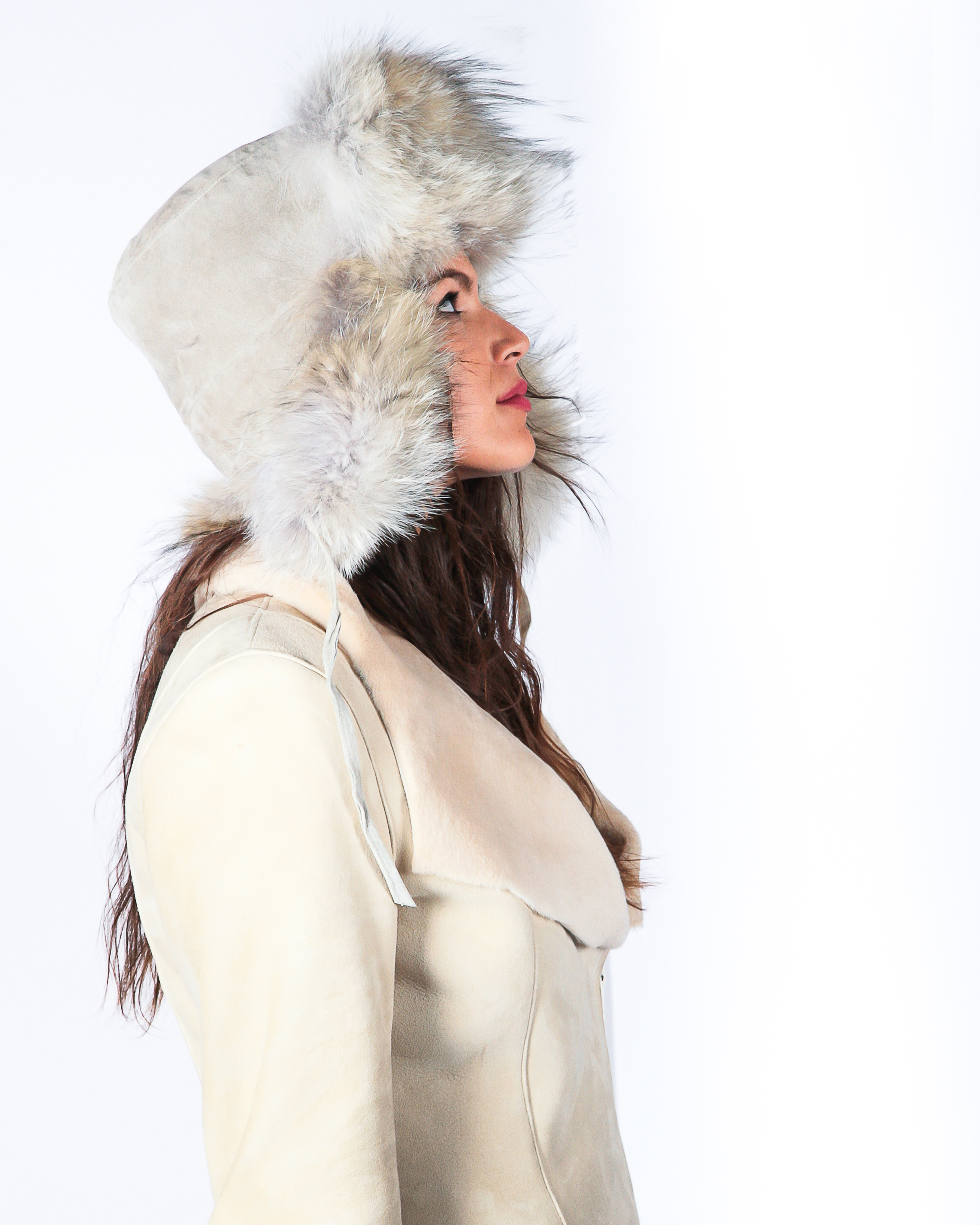 Wild Coyote Hat with Flaps
Warmth, comfort and style come together to form this beautiful, one-of-a-kind aviator style hat lined with wild Canadian Coyote fur, and all wrapped up in soft, dove grey suede. It's easy to see what a beautiful addition this hat would make to any outfit, but this piece is not just for looks!
Hat Circumference: 23 1/2" (Custom sizing available)
Colour: As shown (Black or Chocolate Suede also available)
Please allow 3-4 weeks for custom orders.
Native Designed - Made in Canada
PhotoCreds: Lana Paiement
sold out